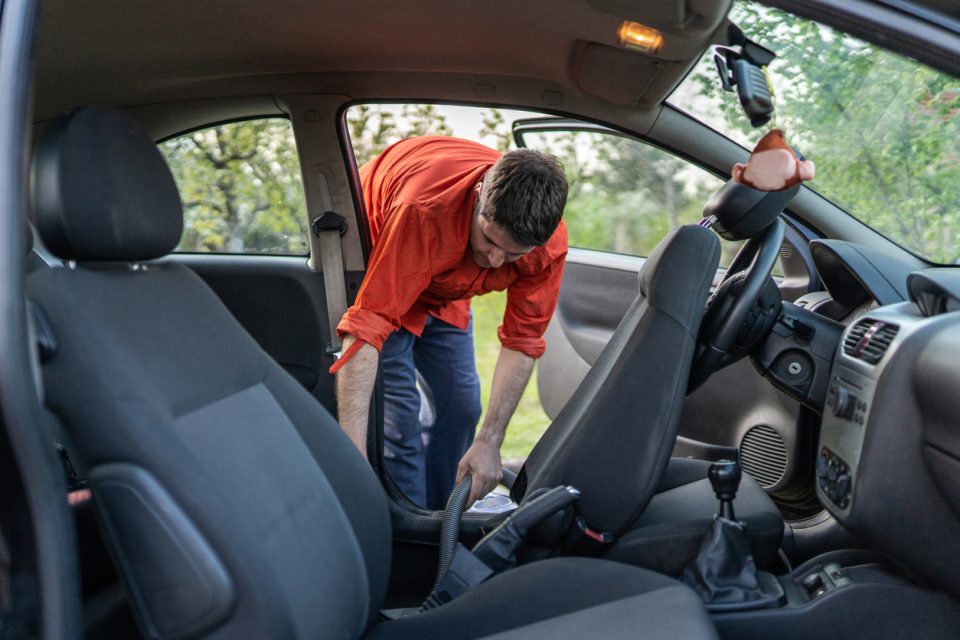 Keeping up with your car's cleanliness can be a tough task when you find yourself consumed with other daily activities. Regular vacuuming of the floors, seats, and other areas of your car is important if you are looking to maintain your vehicle's sanitation and help your floors and seats last longer. If you are looking for vacuums that can get rid of dirt, dust, and any type of debris, here are the 5 best automotive cleaners to check out!
ArmorAll AA255 Utility Wet/Dry Vacuum
The ArmorAll AA255 Utility Vacuum is the perfect cleaner to use if you are looking for a very thorough vacuuming. The vacuum comes with a leaf blower attachment to use as well. It is designed to suction up both wet and dry materials, making it the ultimate vehicle vacuum. There is a 2HP motor with a 2.5-gallon capacity storage tank that is easy to use and pick up.
BLACK+DECKER CHV1410L 16V Cordless Lithium Hand Vacuum
The Lithium Vacuum uses battery technology that keeps it charged and full of power for 18 months. The vacuum has a removable and washable filter, cyclonic vacuum action, and comes with a 2-year limited warranty.
LIBERRWAY Car Vacuum Cleaner
The LIBERRWAY comes with a 100-watt motor and an aluminum alloy-constructed fan making it stand out from the typical plastic blades in a conventional vacuum. The LIBERRWAY comes with a crevice tool, brush, and extension to help you with any deep cleaning. The 14-foot power cable and bag-less design make for a great product.
Vacplus Car Vacuum Cleaner
This vacuum comes with a 16.4-foot power cord and multiple attachments that you can connect to one another to create versatility for better cleaning. It also comes with HEPA filters and LED cleaning lights to help in poorly-lit areas.
You might also like: Buick Enclave: Built To Impress
Holsea Car Vacuum Cleaner
The Holsea vacuum comes with an 80-watt motor and 5000 Pa of suction making it a great product for deep cleaning. There is a triple-filtering system with Pro-Cyclone Technology, a reusable stainless steel HEPA filter, and a 16.4-foot power cord. The Holsea is portable, lightweight, and easy to clean. There is a 3-month refund or replacement guaranteed when you purchase the vacuum.