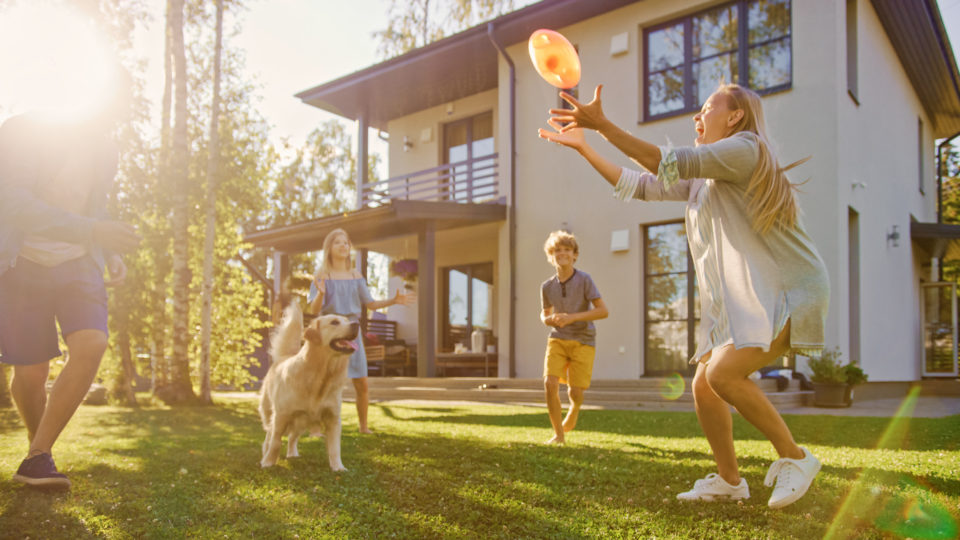 Is your pup getting bored of playing the same games every day? Sure, he loves to fetch, but he is ready to try something new. With that in mind, check out these games that are sure to keep Fido entertained. You can choose from games to play in your house and backyard.
Play Hide and Seek
Your dog will get plenty of mental and physical stimulation when playing hide and seek. While you'll eventually be able to hide an assortment of treats and toys, start small when introducing Fido to the game. First, grab one of his favorite toys or treats and hide it in front of him. Then, encourage him to find it. Once he does that, you can add additional treats or toys, slowly making the game more complex.
Enjoy a Game of Frisbee
Your dog probably loves playing fetch. It's great exercise, but it doesn't provide much mental stimulation. You can add some thinking into playtime by bringing out a Frisbee instead of a ball. Your pup will need to use his brain to time his jumps when catching the Frisbee, and he'll get so excited every time he snags it.
Challenge Fido to Soccer
Your pup might not be able to join the local soccer team, but he'd love to play a game in the backyard. You don't need to go all out and set up goals and boundary lines. Instead, grab a ball and play keep away from your pup. If you have another participant, the two of you can kick the ball back and forth while your dog gives chase. Be sure to let him "steal" it from you every once in a while to hold his interest.
Don't worry if it's just you and your pup, though. If that's the case, you can dribble the ball around the backyard while your furry friend chases you. Again, make sure he "steals" the ball a few times.
Blow Bubbles
If you have small children, you know how excited they get when around bubbles. What you might not realize is the same is true for dogs. After all, dogs are basically like little kids, so they're amazed by the wonders of the world. Thus, blow some bubbles around your dog, and watch him attempt to grab them. He'll burn off energy when chasing the bubbles, and his brain will get a workout as he tries to figure out where they're coming from and where they'll land.
You might also like: Make Crafts With Your Kids This Valentine's Day
Tackle Some Agility Games
Agility games take a bit more effort to set up, but they're great for active dogs. Your pup will have to use his critical thinking skills while navigating tunnels, obstacle courses, and jumps. Keep in mind that you'll need to train your dog to go through the agility course. That can take some time, but the results will make it well worth it.
Your pup is sure to love these games, so set some up today. Then, you'll get to watch your dog have the time of his life.
Disclaimer: The stock image is being used for illustrative purposes only, and it is not a direct representation of the business, recipe, or activity listed. Any person depicted in the stock image is a model.