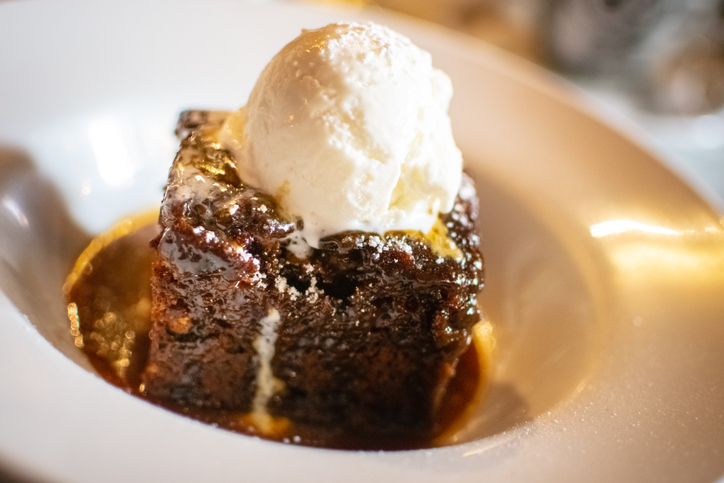 People in your family get tasked to bring different dishes for the holiday meal. This year, you're supposed to make dessert. However, you want to do something different. You're tired of seeing the same thing on the table year after year. Rather than feel stressed, choose one of these incredible Christmas desserts.
Out of this World Christmas Desserts
Regardless of which recipe you decide to make, your family will love the dessert you bring. However, because these recipes are so amazing, they may nominate you as the person responsible for Christmas desserts every year from now on.
White Chocolate and Gingerbread Mousse Trifle
The name of this Christmas dessert alone makes it a winner. This dessert consists of several layers, which include gingerbread, mousse, and caramel. So, even if there's a picky eater in your family, you don't need to worry. Whether enjoying one layer or all layers, they'll love this white chocolate and gingerbread mousse trifle.
Salted Caramel Pie
Instead of bringing a traditional pie like pumpkin or pecan for the holiday meal, show off a little with this salted caramel pie. Not only is it delicious, but it's also made with only seven ingredients. After everyone looks at the flaky crust with a thick, rich, and gooey caramel filling, they'll bombard you for the recipe.
Peppermint Brownies
A lot of people bake with peppermints during the Christmas season. However, not many of them make peppermint brownies. With this dessert, your family will enjoy a new experience. After all, every bite's loaded with rich chocolate and peppermint flavor.
Toffee Pudding
It's not often that someone makes toffee pudding as a Christmas dessert. For that reason, this is an excellent choice. Made with creamy caramel, plump dates, and vanilla, it'll become everyone's favorite dessert. Before serving it, put a small dollop of unsweetened whipped cream on top. That complements the sweetness of this dessert.
Coca-Cola Bundt
This is a great way to introduce a dessert that's somewhat familiar but rarely served. As a take on the more traditional Coca-Cola sheet cake, there's a good chance that everyone will think it's better. Containing sugar, lemon juice, and Coca-Cola syrup, it offers a perfect balance of flavors.
Basque Cheesecake
Why bring an ordinary cheesecake to Christmas dinner when you can make this? For one thing, it doesn't require a water bath to make. For another, the top of this cheesecake won't crack or sink. In addition, it's beyond creamy. That's because the recipe calls for both heavy cream and whipped cream cheese.
You might also like: Easy DIY Christmas Stocking Tutorial
Chocolate Cardamom Cream Tart with Pistachio Sesame Brittle
If you love to bake but no one's ever asked you to provide Christmas dessert, here's your chance to show off your skills. First, this tart is both complex and elegant. Second, it's rich. In addition, it has contrasting textures. That's because of the creamy custard with a hint of cardamom and the amazing pistachio sesame brittle topping.
Disclaimer: The stock image is being used for illustrative purposes only, and it is not a direct representation of the business, recipe, or activity listed. Any person depicted in the stock image is a model.