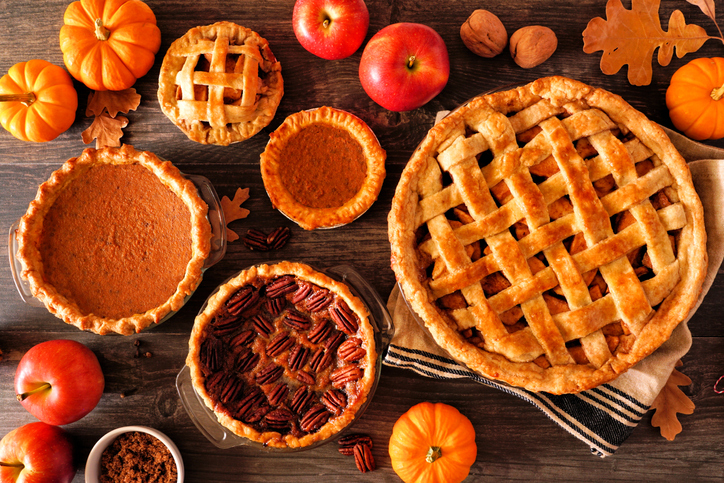 As summer has given way to another fall season, the types of foods you prepare and eat may change a bit. This is especially true when it comes to desserts. You probably won't be spending as much time at outdoor picnics or by the pool the rest of the year. However, this doesn't mean there aren't plenty of great desserts to love. So check out some new desserts that will become family favorites in your home this autumn.
Braided Lattice Apple Pie
When you think of events such as Halloween and Thanksgiving, apple pie likely comes to mind. This dessert is common on these holidays and the days leading up to and following them. Lattice apple pie goes great with a scoop or two of ice cream. Or, you can eat it on its own. This pie takes some time to prepare (about an hour and a half). However, the results are worth it.
Here are the ingredients you will need:
1 + 1/2 easy puff pastry pie dough
2 tablespoons of all-purpose flour
1/4 cup of melted butter
1/2 brown of sugar
1/4 cup of water
7 cups of apples, cored, peeled, and thinly sliced (about 6 or 7 apples)
1 tablespoon of milk
One egg, beaten
1 teaspoon of ground cinnamon
Once you have the ingredients, roll out three pieces of dough to 12 inches. Next, whisk the flour, butter, water, and sugar in a mixing bowl. Then bring the mixture to a boil in a small saucepan. Then place the apples in the large mixing bowl and add the cinnamon. Pour the sauce mixture in and stir until the apples are well coated. Transfer the dough to a pie pan and pour in the apple filling. Bake it at 400 F for 20 minutes. Then reduce the temperature to 350 F and bake for another 40 minutes.
Pecan Pie Bars
Secondly, pecan pie is a hit, so why not put them in bar form? This recipe yields 16 bars and takes about two hours to prepare and make. Start by assembling the following:
1 cup + 2 tablespoons all-purpose flour
1/2 cup butter, softened
1/4 cup confectioners' sugar
1/2 teaspoon vanilla extract
For the pecan pie topping:
1/2 cup brown sugar, packed
1/4 cup + 1/2 tablespoon all-purpose flour
1/2 teaspoon salt
1 cup + 2 tablespoons maple syrup
Three large eggs
1/2 tablespoon vanilla extract
1 1/2 cups pecans, coarsely chopped
You will want to preheat the oven to 350 F. Next, cream the butter and sugar, and add the vanilla and flour. Moreover, press the crumb mixture into the bottom of the pan and bake for 18 to 20 minutes. Enjoy!
You might also like: Get The Most Out Of Your Test Drive
Enjoy These Treats This Season
These are just two fabulous desserts you can enjoy this fall. Make them this season at your get-togethers or for any other reason.
Disclaimer: The stock image is being used for illustrative purposes only, and it is not a direct representation of the business, recipe, or activity listed. Any person depicted in the stock image is a model.